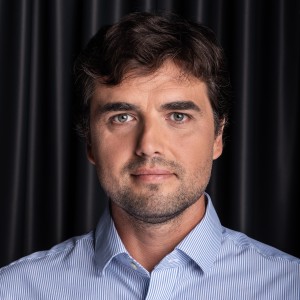 Petr has 20+ years of experience across a wide range of industries with a particular focus on software quality assurance and software testing. He held technical and managerial software engineering positions in the telecommunications, enterprise system solutions, smart cities, intelligent traffic systems, and hi-tech industries.
Petr earned a Master's degree from the Faculty of Informatics in Brno and an MBA in Strategic Management from Nottingham Trent University.
Since 2007, Petr has been a member of the Czech and Slovak Testing Board (member board of ISTQB). In 2015 he has been promoted to the position of President of the Czech and Slovak Testing Board. Simultaneously, he manages his own company YES4Q that provides cutting-edge consultancy services and training courses.
Petr lives in Blansko, has 2 sons - Hubert and Oliver, likes traveling, cycling and challenges.
Skills
Holds an ISTQB Expert Level - Improving the Test Process, ISTQB Advanced Level - Test Manager, ISTQB Advanced Level - Technical Test Analyst and ISTQB Foundation Level - Agile Tester certifications.
Certified Continuous Education Lecturer.
Areas of Expertise: Process Improvement, Process Assessment, Quality Assurance, Testing, Agile Transition, Metrics, Strategic Management, Automotive, Smart Cities and Telecommunications.
Contribution in translation of all ISTQB Syllabi and Glossaries available in Czech now.
Participation in reviewing and commenting various curriculums such as ISTQB Certified Tester Foundation Level v2018, ISTQB Performance Tester v2018, ISTQB Mobile Testing v2019, ISTQB Acceptance Testing v2019, ISTQB Advanced Level Technical Test Analyst v2019, AiU - Certified Tester in Artificial Intelligence, and DOu - Certified Tester in DevOps.
Specialization
Blog activity